ApaTek ® 10
Aparso inhouse microporous membrane specially designed for use with recycled materials, while keeping perfect performance parameters. Waterproof, windproof and breathable outer fabric.
All products containing this membrane are ideal for hardest of your adventures. Their low weight and high-quality materials make it the great solution for even the highest of summits. Robust waterproof and breathable properties prevent water and snow from getting in, while keeping you always comfortably dry inside.
Recycled Down
A mix of goose and duck down reclaimed from cushions, bedding and other used items that can't be resold. It is hypoallergenic and offers the identical performance benefits to virgin down.
We not only use recycled down, but as a responsible manufacturer, we investigate also origin of sourced down. Therefore, we are committed to provide to customers the traceable, ethical down products that are strictly controlled and monitored throughout the supply chain from parent farms, hatchery farms, breeding farms, slaughterhouses and processing factories. All the efforts are to ensure there is no hand-plucking and force-feeding practices in the whole supply chain and all the birds are treated humanistic.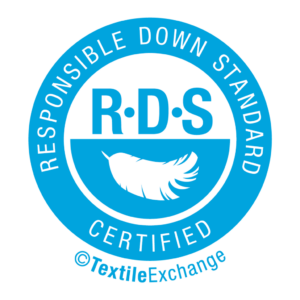 REPREVE®
REPREVE collect it's own plastic bottles and feed them into their vertically integrated process to create REPREVE recycled polyester. Use it to make almost anything sustainable, with filament, staple fiber and fiber fill products. REPREVE polyester fiber can also have wicking, thermal comfort, and other performance technologies embedded in the fiber.
Compared to making what's called virgin fiber, making Repreve® offsets using new petroleum, emitting fewer greenhouse gases and conserving water and energy in the process. That makes a big difference for our future. Forward thinking technology is making a difference. Billions of plastic bottles go into landfills every year and Repreve® technology has recycled over 20 billion plastic bottles to date. You can add your part by supporting this technology. Repreve® is the leading, most trusted, branded performance recycled fiber currently available for activewear.
Recyled Nylon
Recycled Nylon has the same benefits as recycled polyester: It diverts waste from landfills and its production uses much fewer resources than virgin nylon (including water, energy and fossil fuel).
A large part of the recycled nylon produced comes from old fishing nets. This is a great solution to divert garbage from the ocean. It also comes from nylon carpets, tights, etc.
Recycling nylon is still more expensive than new nylon, but it has many environmental advantages